Directions & Parking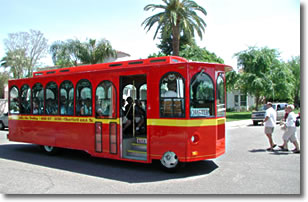 Parking is available throughout the neighborhood and at Encanto Park. Old-fashioned trolleys will whisk you around various parts of the neighborhood.
Directions to the Neighborhood
Take I-10 to the freeway tunnel. Get off at the 7th Ave exit. Head north 1/2 mile to Palm Lane, Monte Vista, or Encanto Boulevard. Encanto Park has two large parking lots available.